Fantastic properties available from Eastwood Homes
23rd July 2020
Whether you're on the hunt for a new property, or simply browsing the market to assess your options, we would like to draw your attention to three stunning properties in the Eastwood Homes portfolio.
1 Degree West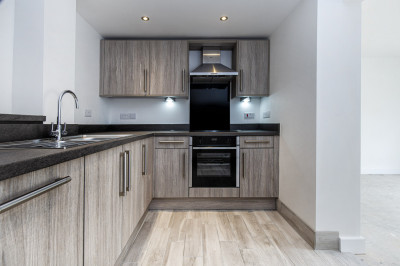 If a spacious, high spec apartment is what you're looking for, then 1 Degree West is the property for you. Situated in the desirable village of Honley, this fantastic 2 bedroom, 2 bathroom apartment is the perfect setting.
Boasting beautiful natural stone, the apartment is equipped with modern high-quality fittings throughout the property, and also features a private patio.
1 Degree West is a highly-sought after property, and only two apartments remain unoccupied. We have also reduced the price by £10K, which means the final two properties are available from £209,950 - a deal not to be missed!
Gynn Lane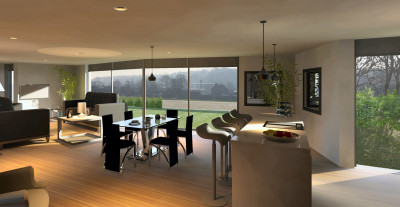 We are delighted to announce that our latest development, Gynn Lane, is now complete and ready for you to choose your interior.
This gorgeous new build is located in Honley and features large panel glazing and sliding doors, allowing you to make the most of the natural light and bring the outside in. As you would expect, the property is finished to an excellent standard and has a range of high spec appliances.
The 3000sq ft property is available from £799,950 and is now open for viewings by appointment.
The Bridges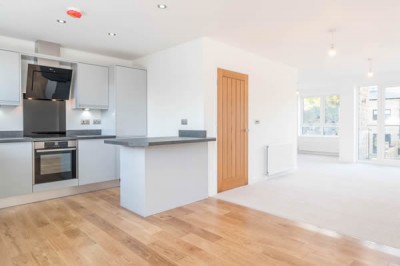 Based in the picturesque countryside of Holmfirth, The Bridges is a unique development of just 17 two, three and four bedroom properties and we currently have a 3 bedroom property available to let which is ideal for those in need of more living space for a growing family.
Homes at The Bridges are built from premium natural stone and complement the architecture of the local Thongsbridge area. This family-sized home has excellent access to schools and the centre of Holmfirth.
Plot 17, The Bridges is available to let for £995pcm. Click here for more information.
Get in touch
To discuss a land acquisition or commercial let contact us on
01484 661787
Quick enquiry
Thank you, we will be in touch shortly.
Latest news
TOP TIPS FOR A STRESS FREE HOUSE MOVE
Whether you have a large family, or you're sorting through your belongings in preparation for downsizing, moving home can be incredibly stressful and challenging. read more...
More news
Newsletter Signup
Thank you for signing up to our newsletter.