Summer 2021 Interior Design Trends
8th June 2021
Whether you're moving into a new home or simply want to revitalise your current property, then getting to know the latest interior design trends will help your home really stand out from your neighbours.
The Latest Colour Trends
Say goodbye to those bright feature walls because neutral colours are here to stay.
During recent years, we've seen a pattern of neutral shades hit our homes affecting the way we decorate our spaces for the foreseeable future. 2020 was all about beige, tan and cream. Coming into 2021, we said hello to Pantone's colours of the year, a timeless classic grey featuring a pop of yellow, a sign of hope for the year ahead of us. Greys have been a staple colour for home design for many years, but without the right balance it can be left feeling cold.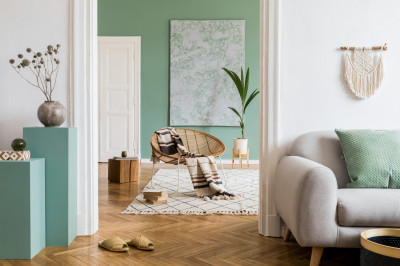 So, how do you feel about green? With brighter times on the horizon, approaching summer 2021, we are welcoming the latest neutral colour to hit centre stage - sage green.
Green represents nature, tranquility and good luck - a bit of something we all need at the moment. So adding a splash of green to your walls opens up an array of possibilities. With endless colour combinations, this versatile shade works well with earth tones and flecks of gold decoration.
Mixing Layers
Don't be afraid to mix your furnishing layers when decorating, it adds interest - a talking point. It can bring depth and harmony to a room while keeping things vibrant and interesting. With neutral walls here to stay, sometimes we can be left feeling a little stuck on how to add our own personal touches to make our homes feel like our sanctuary.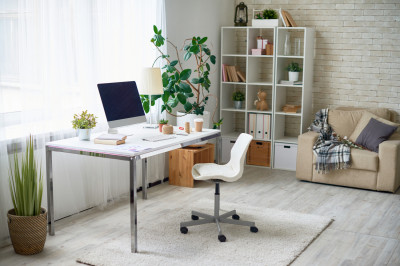 We are at home now more than ever, so our surroundings are important when it comes to how it can impact your energy levels and motivation, especially with working from home becoming the new normal. You may be thinking about upsizing properties for more space or moving areas to set up your perfect home office, so it's important to know how to decorate a room to feel productive whilst still being stylish. Minimalism is the way forward and mixing layers is a perfect way to do this.

Throughout the lockdown period we have been encouraged to buy from independent small businesses, hand-made decorative items such as sculptural objects, candles and pottery have become very popular. Must-have items trending at the moment include body candles, plant pots, photo frames and other table trinkets that are a great way to fill empty space and attract attention.

Wall Panelling
Panelling is the latest growing trend in interior design, adding both character and texture to any home. It's a great way to make something look different whilst creating a refined finished look.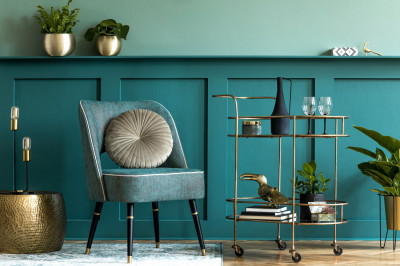 As we see this popular panelling trend appear more across online platforms, we wonder how we can replicate this in our own homes to freshen up our walls and become picture perfect ready. This simple cost-effective upgrade is a great way to lift any wall and give a sense of luxury at an affordable price.
If you're interested in these interior design trends and ready to renovate your space, (as well as impressing your neighbours,) then why not get started on your dream home in time for summer.

If you're ready to take the next step in your property search call us on 01484 661787 or click here for more information about our latest properties for sale.
Guest post courtesy of Chloe Kerfoot.
Get in touch
To discuss a land acquisition or commercial let contact us on
01484 661787
Quick enquiry
Thank you, we will be in touch shortly.
Latest news
TOP TIPS FOR A STRESS FREE HOUSE MOVE
Whether you have a large family, or you're sorting through your belongings in preparation for downsizing, moving home can be incredibly stressful and challenging. read more...
More news
Newsletter Signup
Thank you for signing up to our newsletter.