Energy Efficient Homes In West Yorkshire
17th August 2018
Making your new home as energy efficient as possible is important to us. That's why every Eastwood Homes property is built using construction processes and products that help us achieve high energy ratings.


Our natural stone homes are all built using environmentally-friendly timber frames, which are sourced from sustainably managed forests and provide high thermal performance.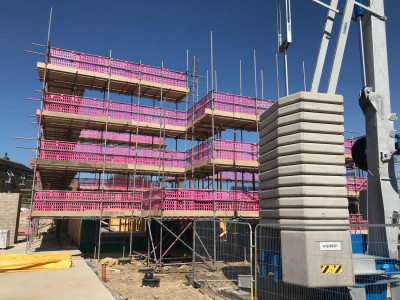 Timber frames help us achieve high energy efficiency due to being sealed in a way that prevents moist air from entering the structure, as well as by minimising the amount of heat that is lost through air leaking from the building.
Properties with timber frames also heat up and cool down quicker, meaning that your new Eastwood home won't take as long to warm up on colder days (so there'll be no need to set the heating to come on hours before you wake up!).
On top of this, less CO2 producing processes are used when a house is built with a timber frame, and it is 100% recyclable. This makes timber a great alternative to steel frames, for example, which require energy intensive processing methods in factories that produce waste.


High quality PVCu windows with Kommerling frames and low emissivity Pilkington KS glass are also used in each of our developments, which add to the energy efficiency of the properties. The external doors used are also some of the most thermally efficient on the market, with a sustainably sourced 48mm thick timber core, robust thermoplastic door skin and a 5 chamber, lead-free profile.
Modern, energy efficient boilers and energy saving LED downlights are also used throughout our homes to make sure that thermal efficiency is maintained in both the internal and external specification of our properties.


Are you searching for your new home? Take a look at our current available properties in Kirkheaton and Honley, or contact Eastwood Homes at info@eastwoodhomes.co.uk for more information.
Get in touch
To discuss a land acquisition or commercial let contact us on
01484 689509
Quick enquiry
Thank you, we will be in touch shortly.
Latest news
FABULOUS NEW HOME COMING TO HONLEY NEXT YEAR
Gynn Lane is the latest development from Eastwood Homes, comprising of just one unique home in the desirable area of Honley, that is due for completion in Spring 2020. read more...
More news
Newsletter Signup
Thank you for signing up to our newsletter.