Take A Walk Through The Final Home At The Bridges, Thongsbridge
28th February 2018
You can now take a walk through the final home at The Bridges, Thongsbridge, in our new video.


The development consists of 16 beautifully designed detached new build homes - and only one is still available for sale.
Our walkthrough video guides you through the property, showcasing the spacious flexible living areas, enclosed garden, high specification kitchen, 3/4 bedrooms and luxurious bathrooms - including the master ensuite.
While we show you the bedrooms, you will also get a taste of the home's breathtaking views over the nearby Holmfirth countryside.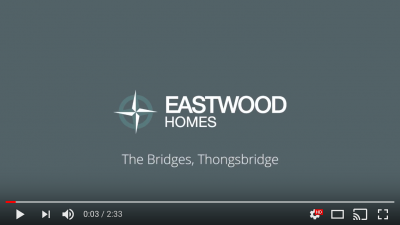 A video tour will give you a look at this stunning property, but will never be a replacement for taking a walk around the space yourself.
To arrange a viewing, please contact one of the following:
About Thongsbridge
Thongsbridge is a small village tucked away in the semi-rural Holme Valley area of Kirklees and only a short distance away from the picturesque town of Holmfirth. But while the village may be small, it has everything you might need from the local area of your new home - from outstanding schools and activities for children to fantastic live music venues and dining.
For more information on all the different activities and amenities local to The Bridges, read our local area guide here.
Get in touch
To discuss a land acquisition or commercial let contact us on
01484 689509
Quick enquiry
Thank you, we will be in touch shortly.
Latest news
WORK UNDERWAY ON NEW APARTMENTS IN HONLEY
Work on our new apartments at 1 Degree West, Honley is progressing well, and the final five remaining properties are now available for sale. read more...
More news
Newsletter Signup
Thank you for signing up to our newsletter.