Home Design Trends For 2018
21st November 2017
If you're moving into a new home at some point in the coming months, you've probably already dreamt of how you're going to decorate. But if not, these interior design trends (that we're sure we'll be seeing plenty of in 2018) should hopefully spark some inspiration.
Art Deco
Art deco influences were everywhere at this year's Decorex. Forest green velvet paired with mid to dark toned wood and gold accents are reminiscent of the classic 1930s design. But when used alongside clean lines and simple shapes, art deco inspired interiors can be given a more modern feel.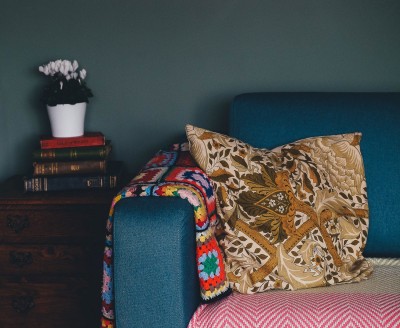 Rich Colours
Interior designers and homeowners alike seem to be turning away from the Scandinavian design we've seen over the past few years. The trend is moving towards more opulent homes, and intense, rich colours are a cornerstone of this. Deep blues, greens, purples, or reds, when teamed with lighter neutral shades, create a comfortable but luxurious atmosphere.
Foliage Prints
House plants have been at the forefront of interior design for some time now, so the move towards foliage prints is a natural progression. Moving away from the trend of tropical plants, the focus is now shifting to the British woodlands, with floral prints and ivy set to come into favour next year.
Peach
You've probably seen blush pink rise in popularity over the past 12 months, but as we enter 2018, peach tones seem to be taking the lead. Similar to blush, but with added depth and warmth from the orange undertones, peach is a great choice for bringing splashes of colour into your home.
Still searching for your dream home? Take a look at the houses we currently have available across Huddersfield and Holmfirth. Or if you have any questions about our homes, call Eastwood Homes on 01484 689509.
Get in touch
To discuss a land acquisition or commercial let contact us on
01484 689509
Quick enquiry
Thank you, we will be in touch shortly.
Latest news
FINAL HOMES AVAILABLE IN THONGSBRIDGE AND KIRKHEATON
We're down to the final homes available at our Church View, Kirkheaton and The Bridges, Holmfirth developments! read more...
More news
Newsletter Signup
Thank you for signing up to our newsletter.